VATSIM UK is proud to present our first "UKFIS Afternoon" event!
Trade the magenta line for some VFR Charts and a wet compass as you traverse the skies of South England. Fly cross-country or alternatively take part in the Pilot Training Department's latest Flight Training Exercise, taking you from Stapleford (EGSG) to Goodwood (EGHR) and testing your navigational skills as you go. Expect plenty of ATC from which you can request services should you desire.
These positions have been booked for this event:
EGLF_R_APP - Farnborough LARS
EGMC_R_APP - Southend Radar
EGKB_APP - Biggin Approach
Aerodrome ATC will be available at:
- Shoreham
- Biggin Hill
- Southend
- Farnborough
- Thruxton
We are expecting more positions to be booked!
So join us, as we give you the freedom to fly around the south-east of the UK with ATC! 
Diagram of online ATC: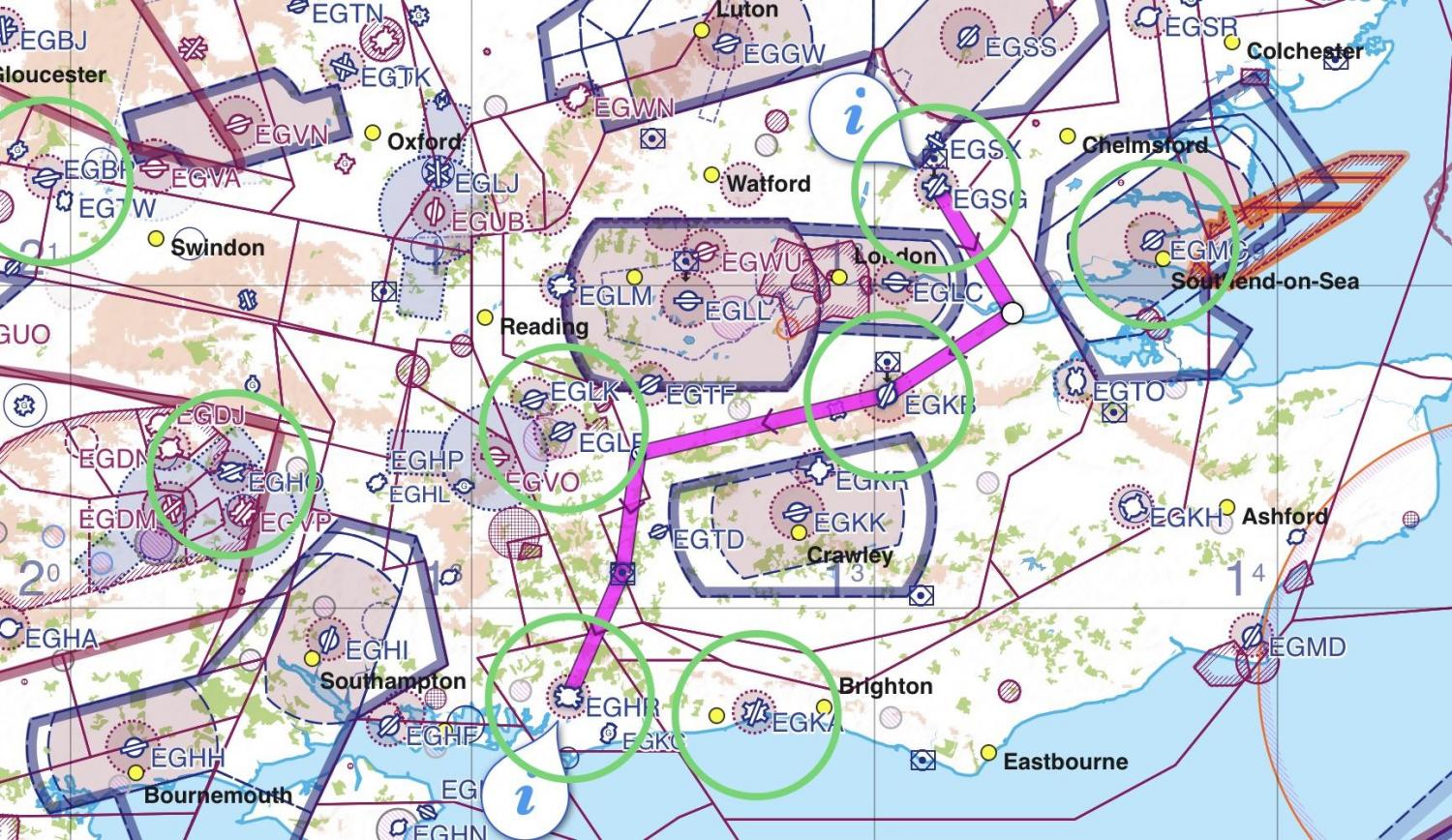 Map of Farnbourough LARS and Southend Radar: